You've killed Jerusalem artichokes? What with?

A dual attack of neglecting the tubers until slightly wrinkled, then cruelly leaving them to drown in "soil".
Which means the two I have now will survive any impending apocalypse
wellington womble
Don't be fooled!

Last June: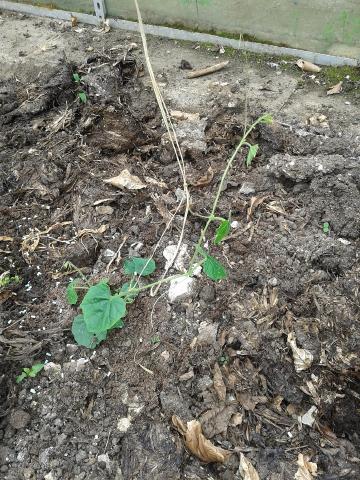 July (more than one plant!):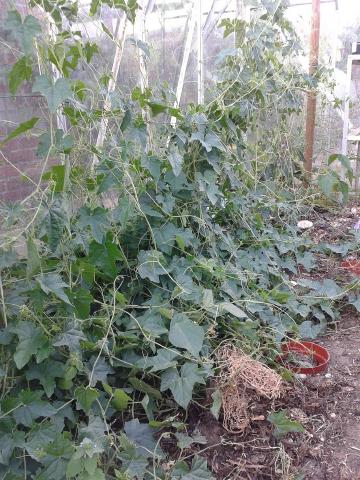 Really? how marvellous! Mine look just like the first picture. Perhaps I'll only pot on one of them, though.

I don't grow broad beans anymore. Or fish.
dpack
i planted 9 courgette/marrow type cos i need 2 at most

8 came up and im loathe to murder them but it is 3 too many in each fishbox
NorthernMonkeyGirl
I've killed all the squashy things too
gardening-girl
My cucamelons are in the same stage as your first photo.
wellington womble
Should we don protective clothing, do you think? Oh, I've just remembered I planted exploding cucumbers, too.
NorthernMonkeyGirl
Found another baby cucamelon tonight, and a cluster of possible cucamelonettes...
Mistress Rose
Only one of my squashes survives. 2 didn't come up and one succumbed to something, so hoping the one, which is now in the greenhouse, will do its duty. I have 2 courgettes planted out, so hoping nothing will eat them.
wellington womble
I have loads of squashes (badly in need of planting out, mind) and they've all germinated. Last year I planted one courgette and it died!
Mistress Rose
They can be very temperamental can't they. It seems if you sow lots they all come up and it you only sow a few they refuse.
NorthernMonkeyGirl
I have baby squashes coming up amidst the cucamelons now
the perils of home composting!
LynneA
If only I could loan you the little bastard squirrels from my garden.

As per usual, they decided to nibble every viable fruit on the cooking apple tree just after I had thinned them.


Today discovered they had pre-emptively eaten the roots of one of my sweet potato plants


Mind you, they never touch the Mashua. I think they're a little scared of getting tangled in it, it grows so fast.
Home Home Home Home Home